happyxcraft
Regular price
Sale price
$6.00 USD
Unit price
per
Sale
Sold out
Life… life is in everything around us, and it makes our experience on earth unique. When I think about the life I think of growth, development, change, and maturity, I think about the sun that nurtures our souls and about the things that we give back to the universe…just like a tree. We have our roots deep into the ground and our souls tending to connect to the higher self, to the cosmic energy, just like a tree we flourish, we change, we try to stand up for ourselves and bring something into this world. People say that nature heals, that listening to its voice brings you inner peace and joy, that connecting to the living beings around us makes us more connected to ourselves, that's what inspired me to create this beautiful cross-stitch pattern. I tried to express the fullness of this experience called life through the multiple colors contrasting from bright to dark, through the multiple shapes and curves of the leaves because yes, life is made out of everything: the good and the bad, the beautiful and the ugly. If you feel like having a moment of meditation, be sure you'll enjoy this beautiful pattern!
Author: Ciocanu Corina
Company: Happy x craft
Fabric: Count 14
Grid Size: 121W x 168H
Design Area: 8,21" x 11,43" (115 x 160 stitches)

Pattern PDF includes:
- full-color chart
-symbol color chart
-symbol black and White chart
- list of thread colors
-instructions for beginners.

Copyright:
Happy x craft Patterns are for personal use only. Do not copy. Patterns are copyright protected and may not be redistributed, reproduced, sold, or shared in any manner. Copyright infringement is a crime.
Any use of these photos on your blog or any other site must include a credit and link to Happyxcraft.com

Please kindly see other interesting patterns in my shop:

I will be adding more patterns, so check back frequently!

I hope you enjoy cross-stitching with Happy x craft!
Share
View full details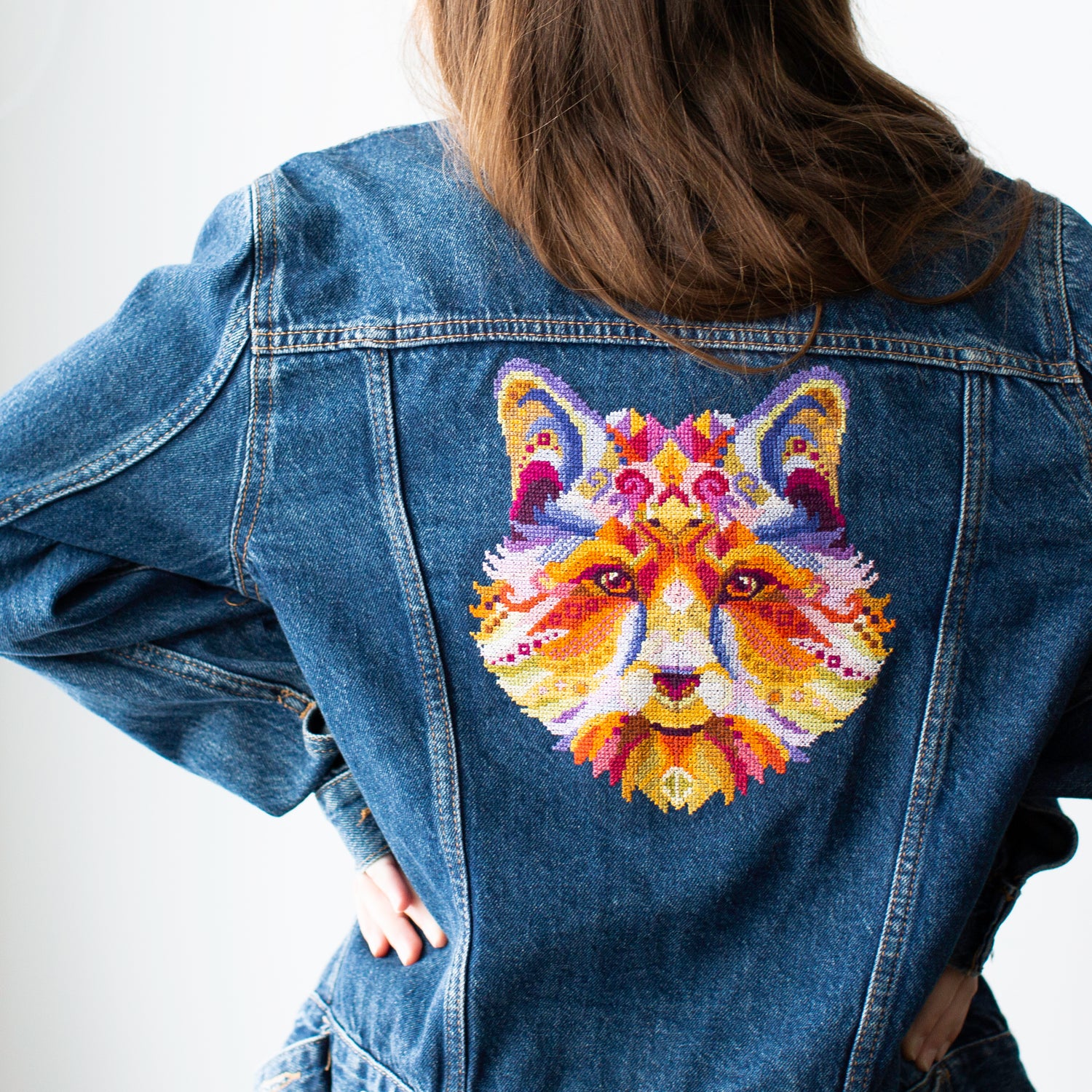 Be creative
Transform your plain jacket into a work of art with our charming cross stitch fox pattern! This design will add a touch of whimsy to your wardrobe and showcase your creativity. Our easy-to-follow pattern and high-quality materials make this a fun and satisfying project for stitchers of all levels. Don't settle for a boring jacket, stitch your own unique style today! Order now and get started on your fashionable cross stitch project.
Buy the fox