happyxcraft
Regular price
Sale price
$31.00 USD
Unit price
per
Sale
Sold out
I don't know about you, but when I caught the Harry Potter trend, I definitely followed it to the very end, reading all of the books one after another, as they were simply breath-taking! And I remember vividly on specific moment when everything was quite bad in the plot and all of a sudden, a phoenix bird appeared and saved the day! With tears that can heal wounds and with a beauty that strikes and not the least: with the ability to rise from the ashes, it simply is a symbol of rebirth, hope, renewal, progress, end of oppression, and eternity. It is no wonder that the beautiful bird has inspired many tales, poems, and even legends.  Many believe that with it, the phoenix brings a period of happiness and good fortune. so it is no wonder that I created this cross-stitched pattern, it simply reminds me of our inner wonder birds!
Author: Ciocanu Corina
Company: happy x craft
Fabric: Count 14
Grid Size: 101W x 140H
Design Area: 5.36" x 9.07" 13,61 cm x 23.03 cm (75 x 127 stitches)

I only use the best quality materials... I sort all the colors myself, you will never have the pain that you don't know which color is which... I am one of you and I know how important is to have all the threads sorted and to have the best quality printed pages to see all the symbols. I just want you to enjoy it.

Cross stitch kit includes:
- printed Cover page
- a printed list of thread colors
- printed full-color chart
- printed symbol color chart
- printed symbol black and White chart
- printed instructions
- Organizer with the thread DMC thread.
- one printed page with the principal instructions for beginners.
- Aida fabric 14 ct. 25x35 cm or 9.84'' x 13,77'' Zweigart German quality guarantee.
- needles
- All are packed in a beautiful envelope.
Copyright:
Happy x craft Patterns are for personal use only. Do not copy. Patterns are copyright protected and may not be redistributed, reproduced, sold, or shared in any manner. Copyright infringement is a crime.
Any use of these photos on your blog or any other site must include a credit and link to Happyxcraft.com

Please kindly see other interesting patterns in my shop:

I will be adding more patterns, so check back frequently!

I hope you enjoy cross-stitching with happy x craft!
Share
View full details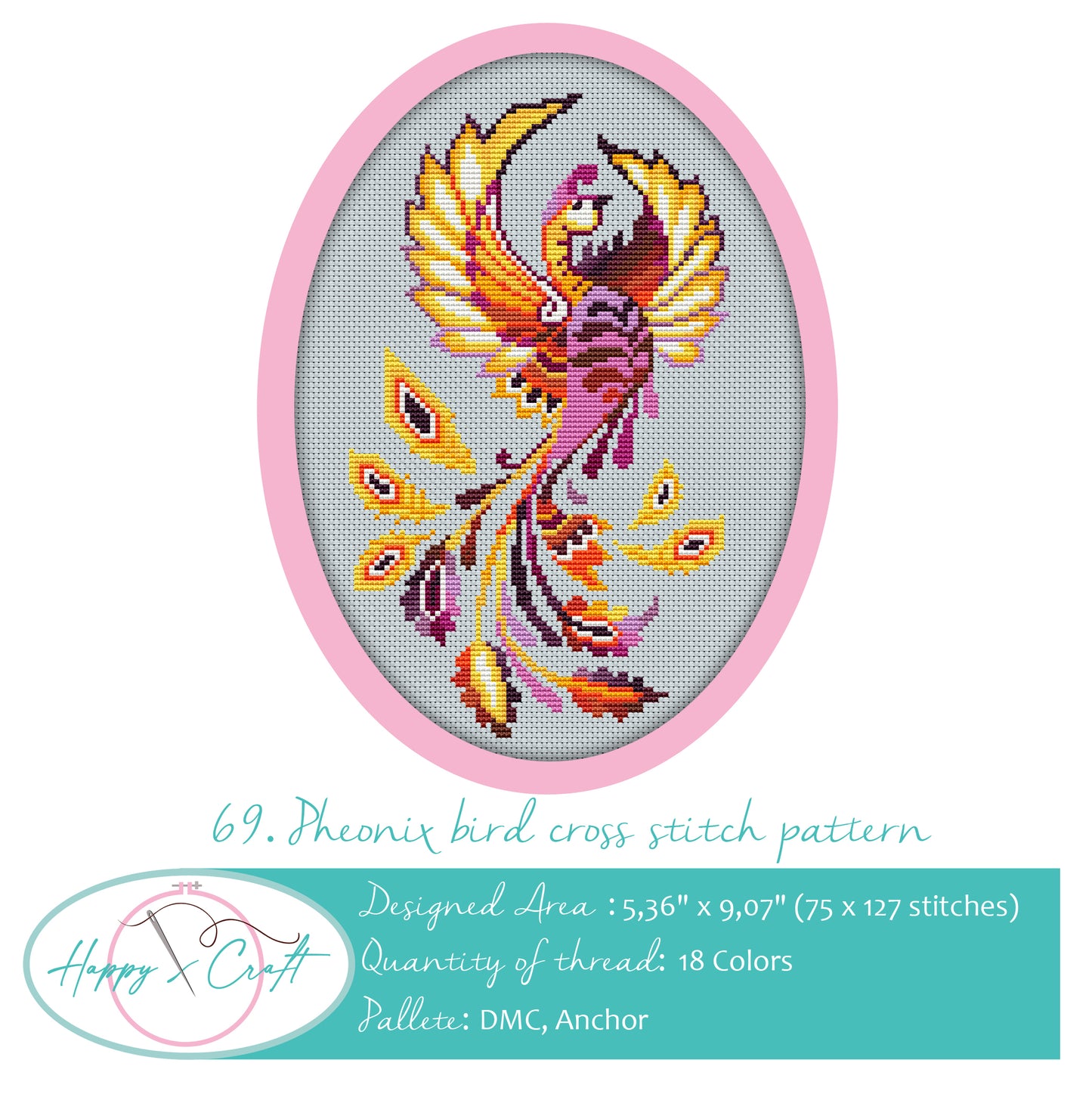 fun and beautiful
This was a fun and beautiful image that had an easy-to-follow pattern and great thread amounts. I also loved the packaging it came in and the whole thing was delivered super fast for where it's from. Also when I contacted the seller, they responded quickly and went above and beyond to help me find what I needed. I love this shop and have already bought two more patterns.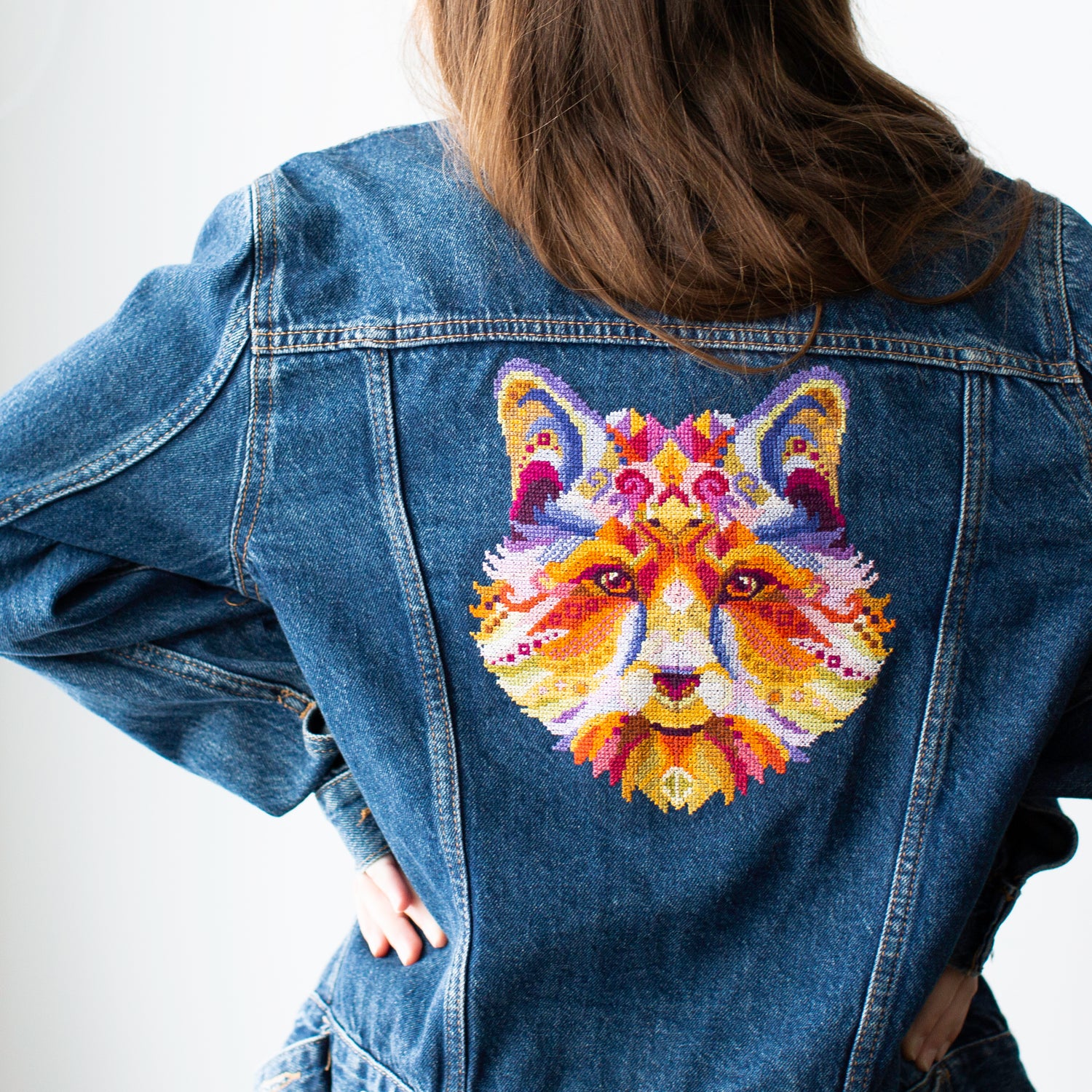 Be creative
Transform your plain jacket into a work of art with our charming cross stitch fox pattern! This design will add a touch of whimsy to your wardrobe and showcase your creativity. Our easy-to-follow pattern and high-quality materials make this a fun and satisfying project for stitchers of all levels. Don't settle for a boring jacket, stitch your own unique style today! Order now and get started on your fashionable cross stitch project.
Buy the fox