happyxcraft
Regular price
Sale price
$6.00 USD
Unit price
per
Sale
Sold out
Purple iris brings a message of wisdom and compliments, it also speaks of hope and faith. Purple represents admiration, it is a deep calming color that will caress your eyes and touch the depth of your soul. For all the flower lovers out there, it is not only a great cross stitch pattern but also a miracle of nature that waits for your attention and time spent together by doing this great leisure! They say that iris stands for the rainbow in Greek, and this is quite relevant to reality since you can find irises in every color of the rainbow and that it descends from heaven to earth on the rainbow bringing a message of gods, so are you ready to find out about the message destinated for you? 
Author: Ciocanu Corina
Company: Happy x craft
Fabric: Count 14
Grid Size: 108W x 140H
Design Area: 6,14" x 9,21" (89 x 129 stitches)

Pattern PDF includes:
- full-color chart
-symbol color chart
-symbol black and White chart
- list of thread colors
-instructions for beginners.

Copyright:
Happy x craft Patterns are for personal use only. Do not copy. Patterns are copyright protected and may not be redistributed, reproduced, sold, or shared in any manner. Copyright infringement is a crime.
Any use of these photos on your blog or any other site must include a credit and link to Happyxcraft.com

Please kindly see other interesting patterns in my shop:

I will be adding more patterns, so check back frequently!
Share
View full details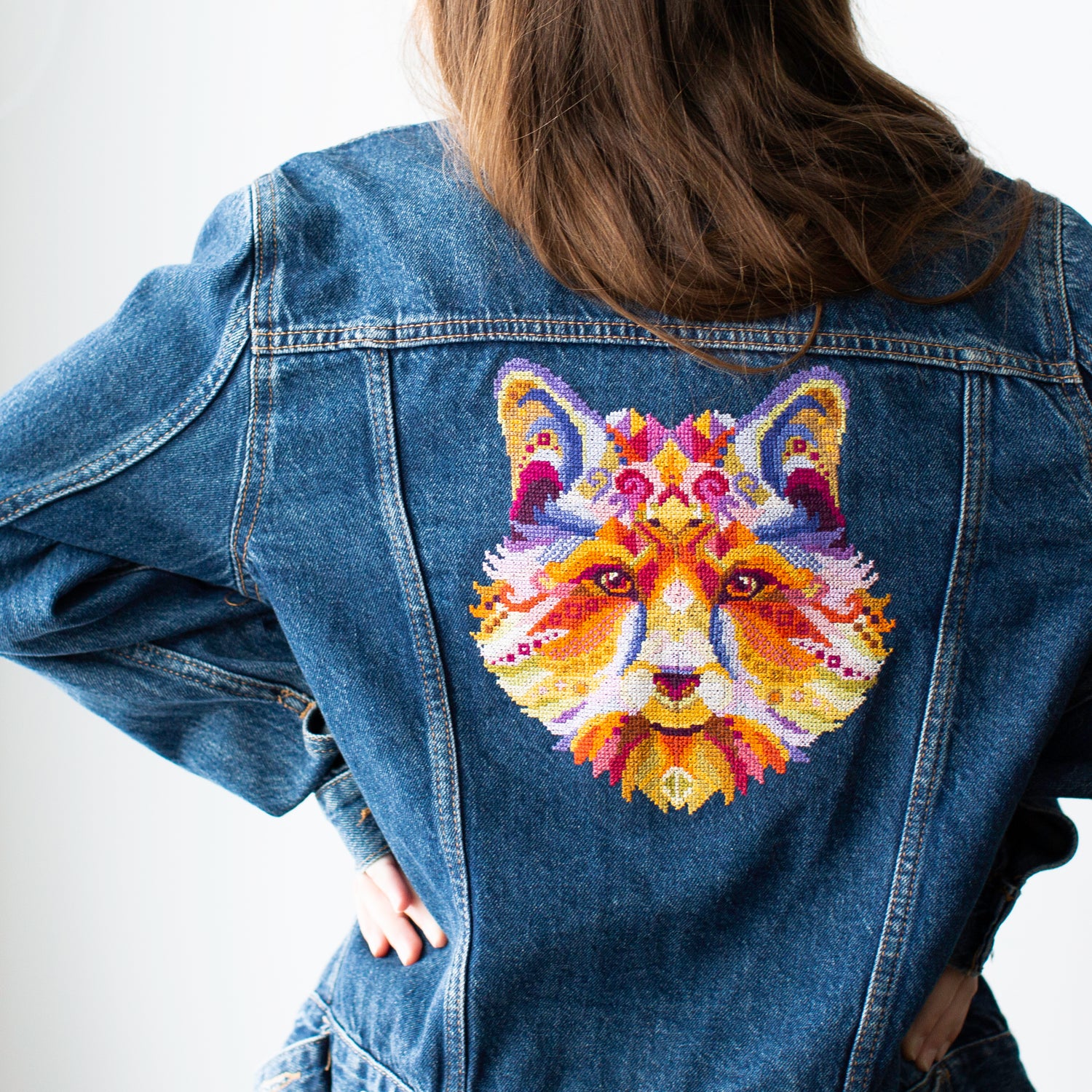 Be creative
Transform your plain jacket into a work of art with our charming cross stitch fox pattern! This design will add a touch of whimsy to your wardrobe and showcase your creativity. Our easy-to-follow pattern and high-quality materials make this a fun and satisfying project for stitchers of all levels. Don't settle for a boring jacket, stitch your own unique style today! Order now and get started on your fashionable cross stitch project.
Buy the fox